The 52nd annual event – the first large scale travel event to be held in the US since the start of the pandemic – reportedly welcomed close to 2,600 attendees from 52 countries, which was well below regular levels, including a Canadian delegation that was decidedly on the lighter side.
One Canadian in attendance told TIT, "It wasn't the same by a long shot, but they did a good job with what they had to work with. It felt more like a very large Florida Huddle."

Of course, many regular attendees were not able to attend this year based on US entry restrictions, which hosts were pleased to note would be eased in November, according to a White House announcement that conveniently came on the show's opening day.
Nevertheless, those who did attend were heartily welcomed, with Visit California president CEO Caroline Beteta, for example, taking a moment at a press conference (attended virtually by Travel Industry Today) to sincerely thank everyone in attendance for, well, simply being in attendance.
The event – the fifth time Sin City has hosted, most recently in 2013 – took place over five days starting Sept. 18, including pre-show events, with the conference and trade show commanding three full days at the newly expanded Las Vegas Convention Center.
Health and safety protocols were strongly in evidence, having been prominently touted for months during the run-in.
Attendees reported that 100% of delegates wore masks inside the convention centre throughout the event, and had to produce test results upon arrival in order to claim badges or else submit to testing and temperature checks each day.
US Travel Association President and CEO Roger Dow says the importance of the hosting the event live this year can't be overstated.
"IPW," he said, "is not only reuniting the world, it's a stage for rebuilding relationships and conducting business that will lead to the full return of inbound travel."
Next up is Orlando, with the Florida city set to host IPW from June 4 to 8.
Here are some views and videos of IPW 2021 in Las Vegas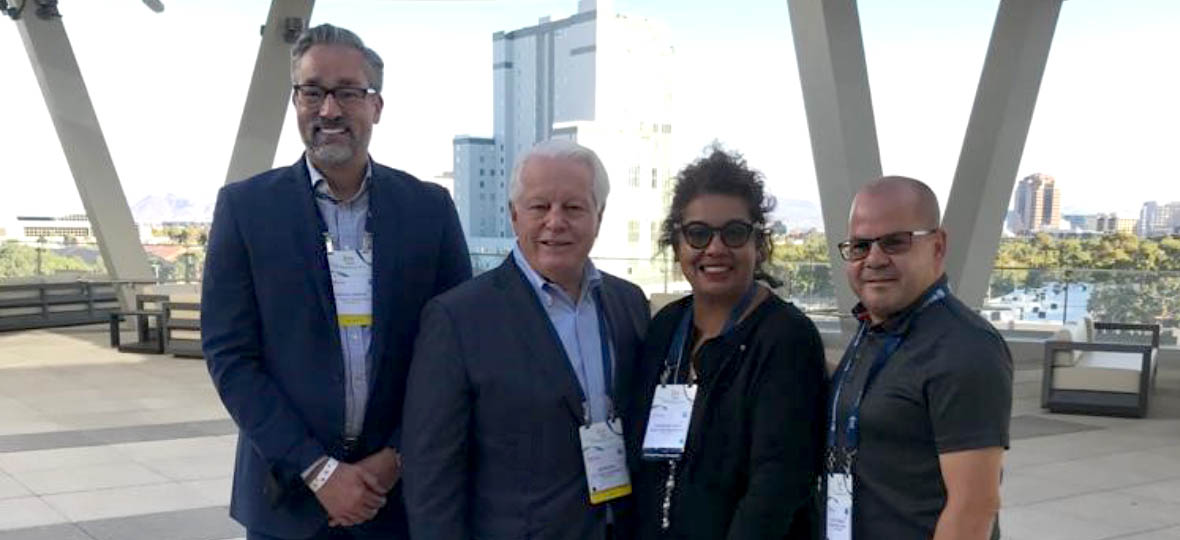 Michael Martin, International Marketing Manager for US Travel, Roger Dow – President and CEO, US Travel, Charmaine Singh (2021 IAC Chair for Canada) and Kosta Tsimklis (IAC Committee member)
Video: Christopher Thompson, President and CEO, Brand USA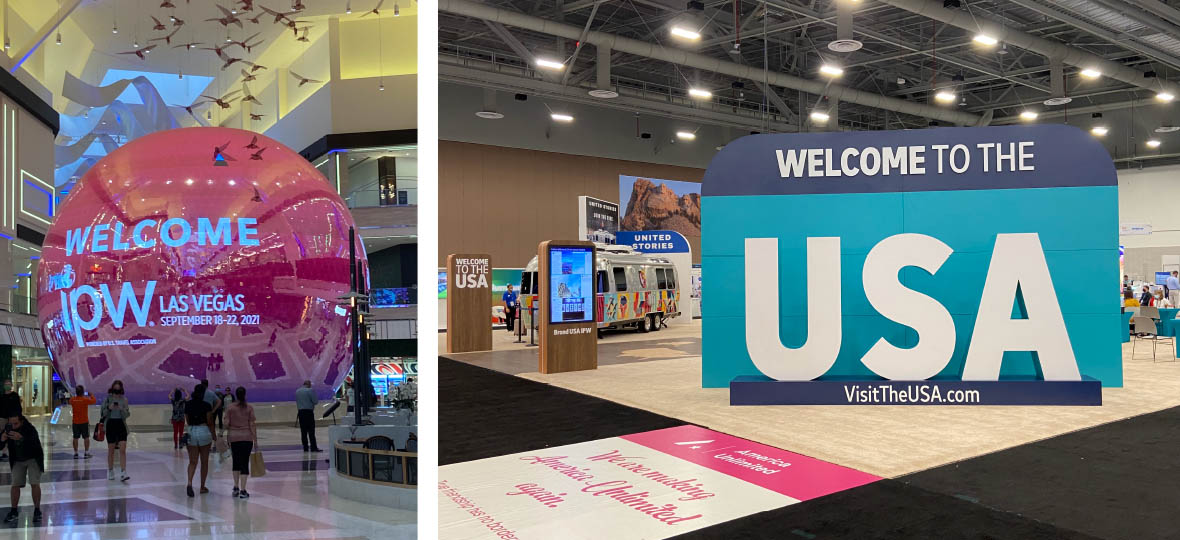 Video: Wit Tuttle, VP, Tourism and Marketing for the Economic Development Partnership of North Carolina; Executive Director of Visit NC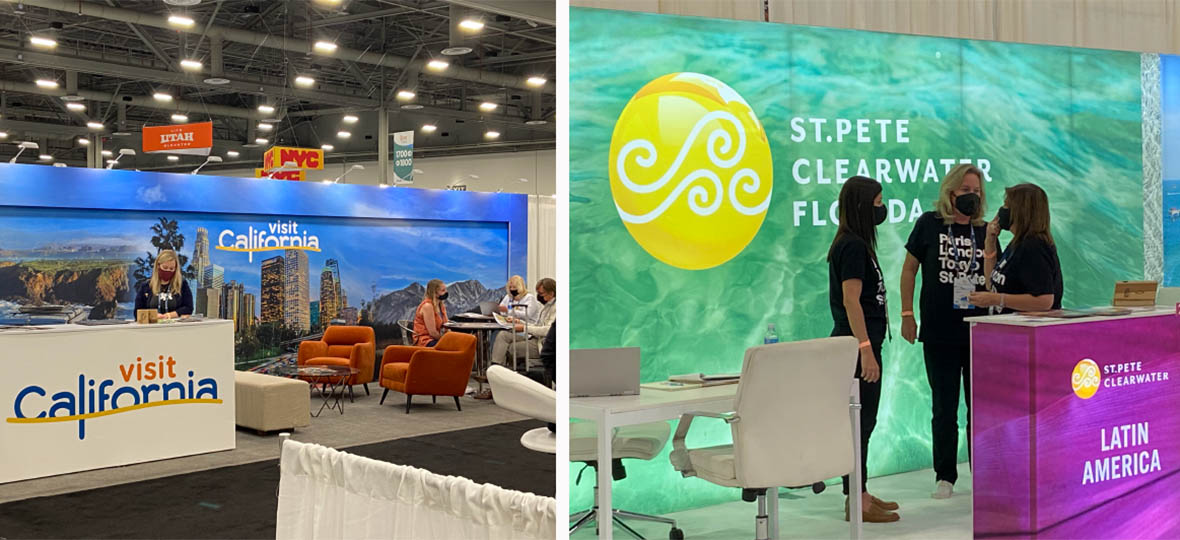 Video: Becky Blaine, Deputy Director, Arizona Office of Tourism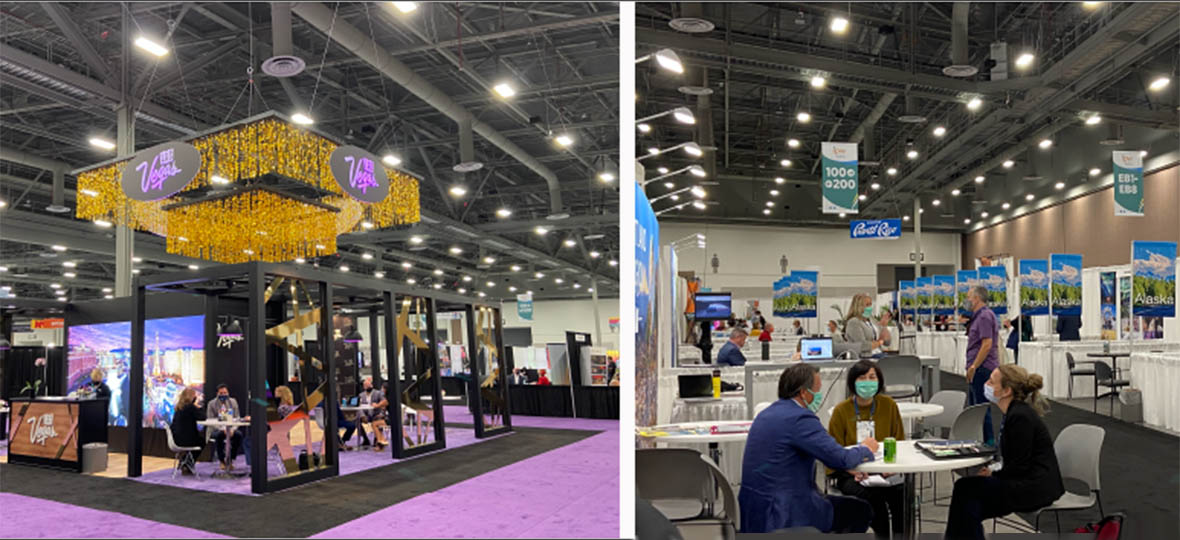 Images courtesy of Kosta Tsimiklis