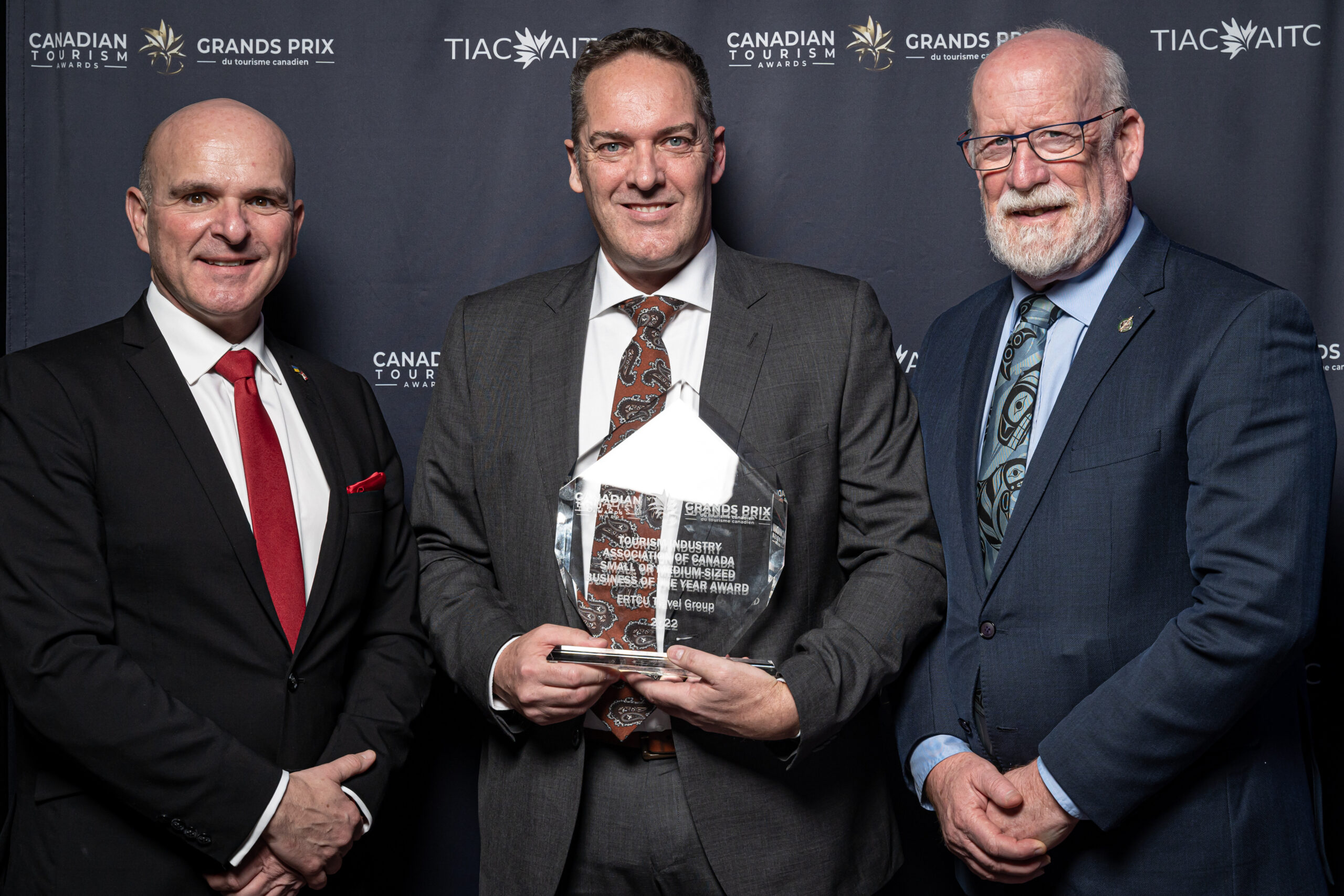 ERTCU wins 2022 Canadian Tourism Award
We are thrilled to share that ERTCU Travel Group was recently awarded a Canadian Tourism Award (in the Small or Medium Business of the Year category) by the Tourism Industry Association of Canada (TIAC).
One of only two TIAC winners from BC, ERTCU was awarded this distinction for excluding the following qualities:
Overall strength and long-term viability of the business/business model/strategy
Commitment to satisfaction, growth, innovation, product development and human resources development
Contribution to or enhancement of the tourism industry
Fosters a culture that embraces equity, diversity, inclusion and belonging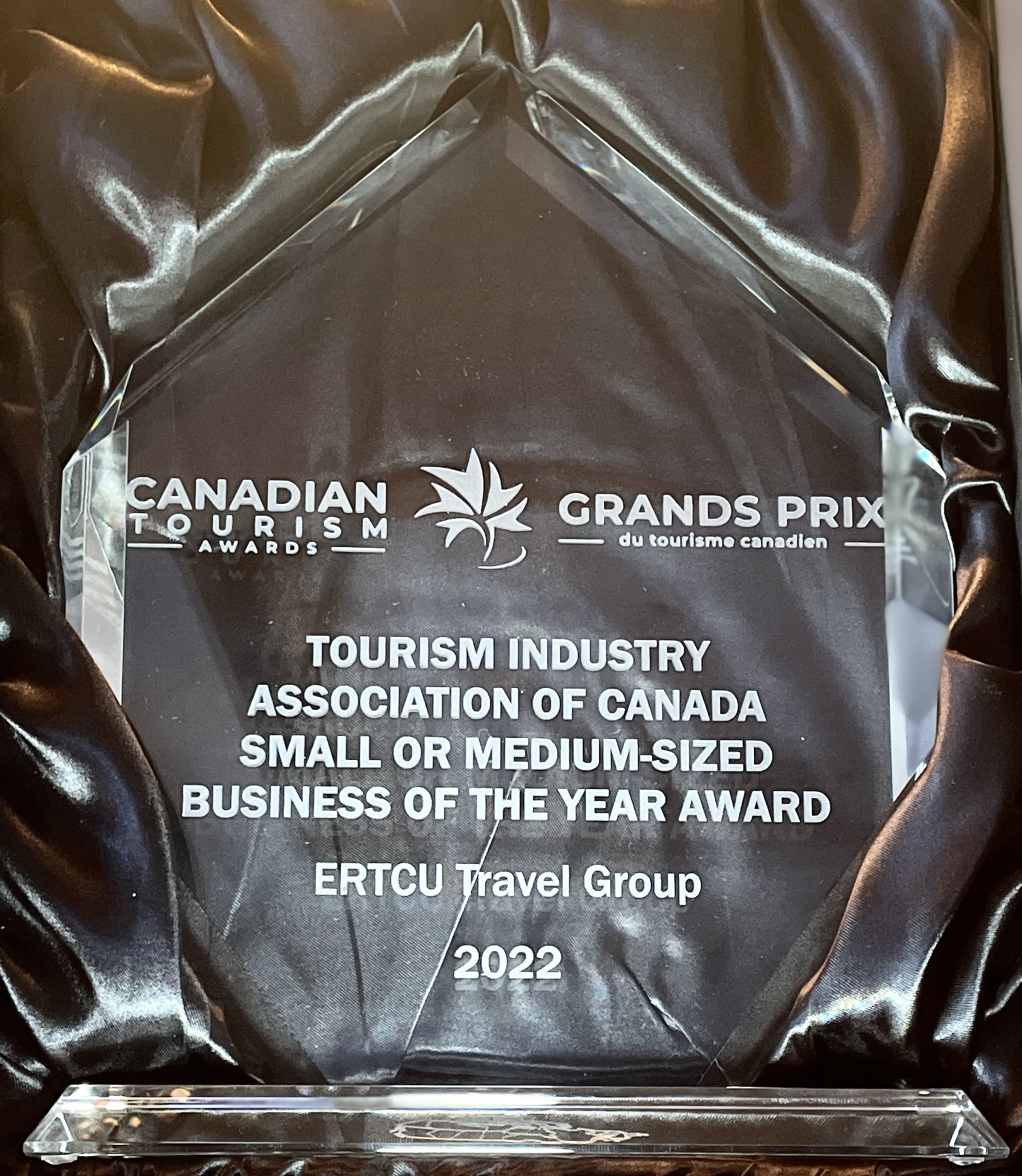 As a customer-focused company, ERTCU has continued to pivot, grow and evolve over the course of the pandemic to create packages for on-the-go travellers; it is an honour to have our efforts recognized through this award.
Following the presentation, ERTCU received a very special mention from Member of Parliament Richard Cannings, representing South Okanagan-West Kootenay. "I would like to send out congratulations to ERTCU Travel Group for winning the small business of the year award from the Tourism Industry Association of Canada last night," Cannings said.
We also want to thank our partner tour operators and suppliers. We look forward to continuing to serve travellers who want to explore all that Canada and Western USA have to offer.